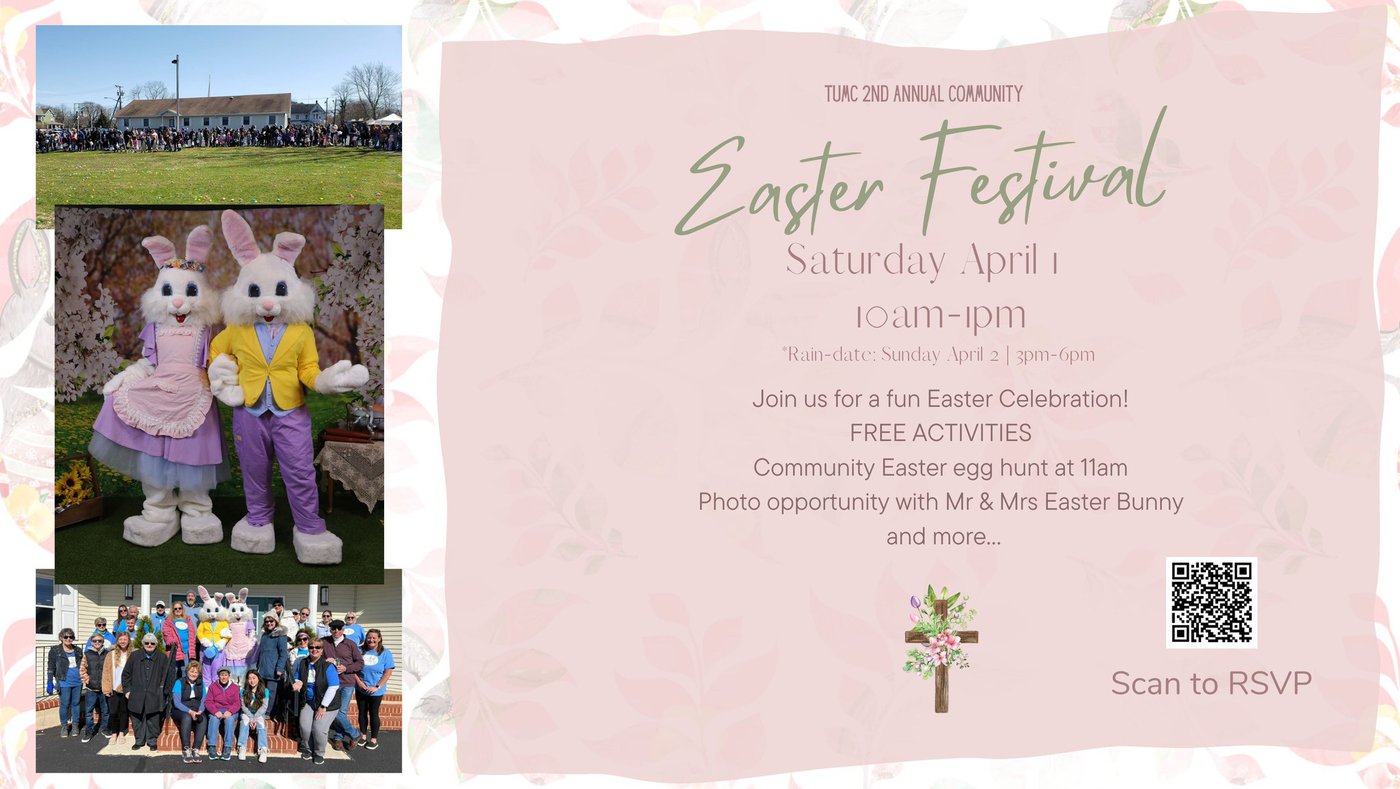 Join us on April 1st from 10am-1pm. Our Easter egg hunt will begin at 11.
There will free games to play, prizes, food trucks, photo opportunities with Mr & Mrs Bunny, and more....
Please RSVP with the link below.
We can't wait to see you all again this year and celebrate Easter with our community!